October 9, 1944 led the crew in Beaufighter HV291 eight 404 aircraft in the company of ten from 144 Squadron and some 235 Squadron fly from Banff Wing against a convoy of 11 ships northwest of Egersund. The result was good, when the heavy smoke had settled, the result was 3 injured and 2 sunken ships. Among those that were sunk were submarine destroyer UJ1711 Otto N Andersen.
A dive at Otto N Andersen was something I had wanted to do for a long time. Due to the distance from shore (about 2nm) it dependent on good weather. The depth of 48m also requires its preparation, but on Monday 15/8-2016 I should finally get the opportunity along with my Danish diver friends from Viborg.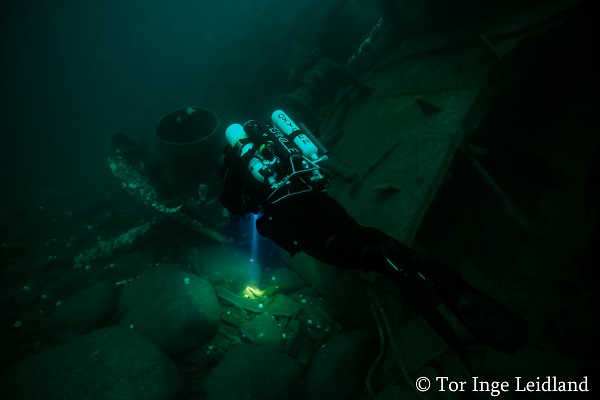 Otto N Andersen was a converted trawler at 167ft, it was equipped with cannon and depth charges. Pernille studying the cannon which has now tumbled off the deck.
A gas mask amongst the depth charges testify roufh inviroments before the sinking.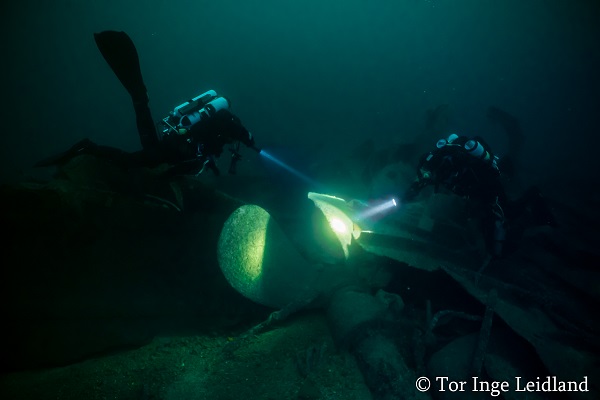 The propeller has received a deformation in the hit. Jan and Pernille hangs over twisted metal plates from the remains of the hull.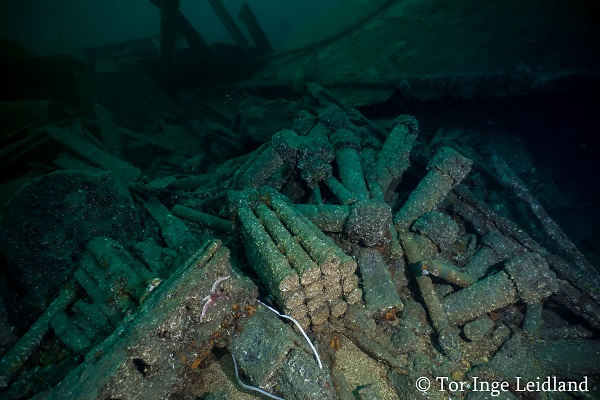 Ammunition for the cannon.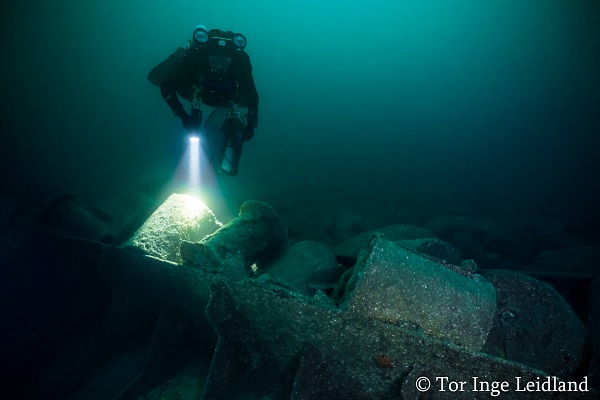 There are large amounts of depth charges amongst the debris. Caution should be exercised, they are safe if you leave them alone.