Finally it should be possible to dive in the Red Sea, a gang consisting of 13 Norwegian friends were gathered on liveaboard trip in mid September 2016. Rea Sea Explorers hosted and MV Nouran would be our home for the week-long trip. It was added up to a northern route with wrecks and reefs. The menu was including Giannis D, Ras Mohammed and perhaps the most famous wrecks Thistlegorm.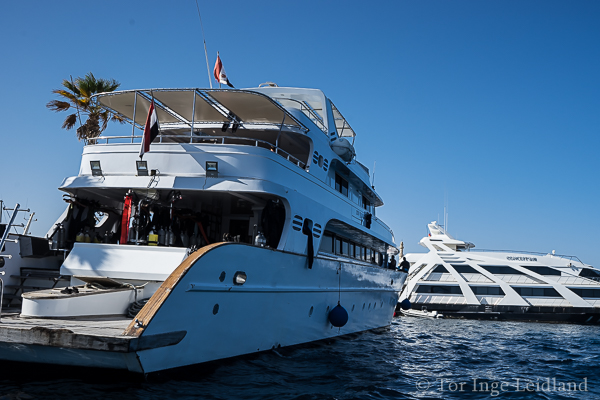 At the dock in Hurugada lay MV Nouran waiting for us. The 120' big boat was well suited for the purpose with all the amenities a diver could need. It was added up to 3-4 dives a day, so nitrox on the bottle came in handy. It was just to sit back and relax. The days consist of three things, diving-eating-sleeping.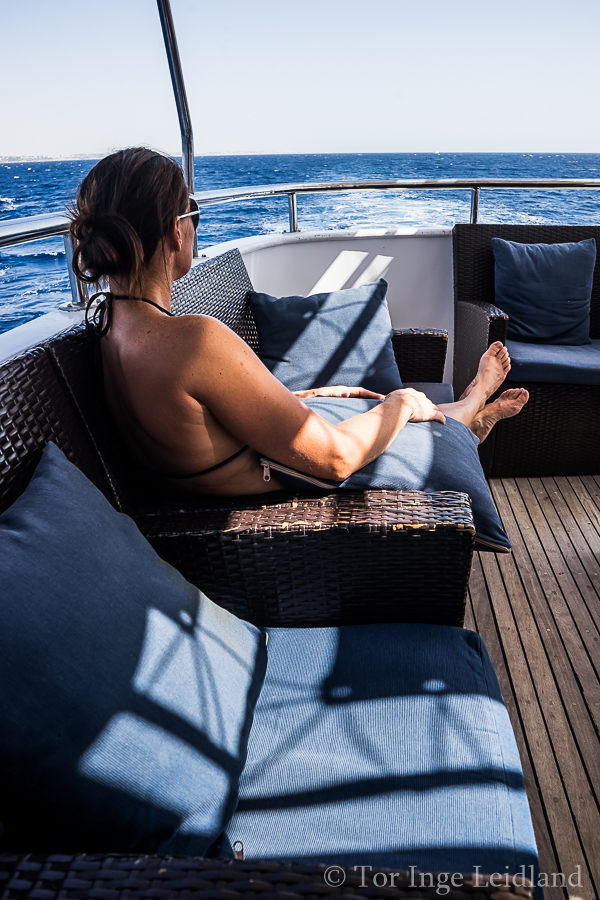 Silje Blitzner Leidland enjoying the view as we sail towards the first scuba stop.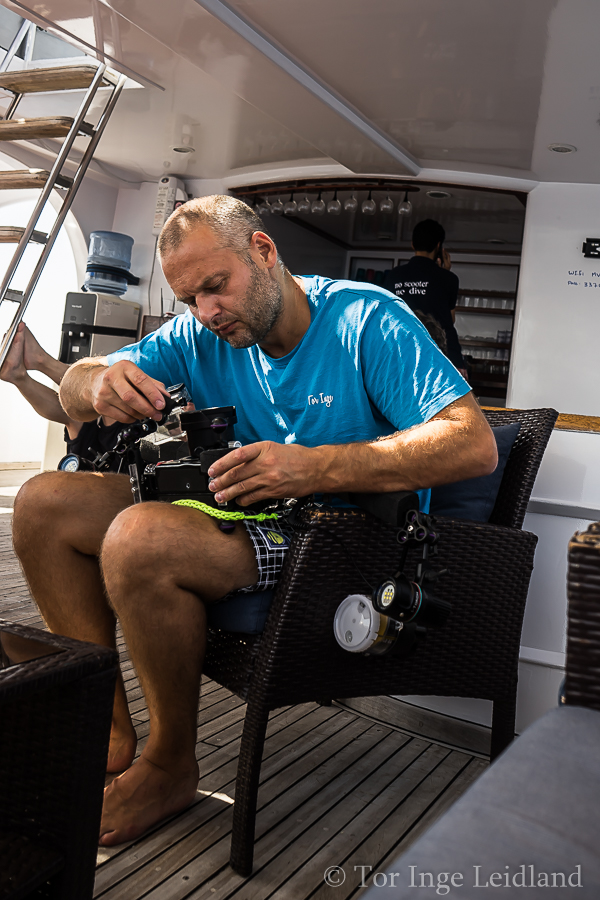 The undersigned clarifies the photo rig.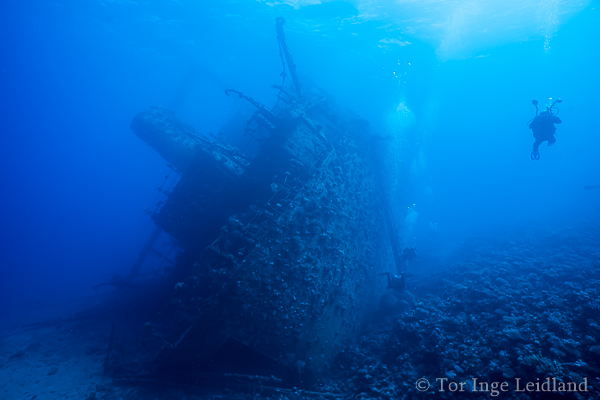 Giannis D was one of the first wrecks we visited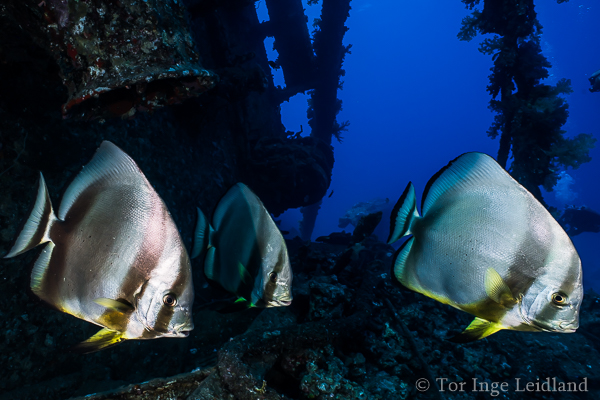 The wreck has new residents. A patrol with batfish guarding their home.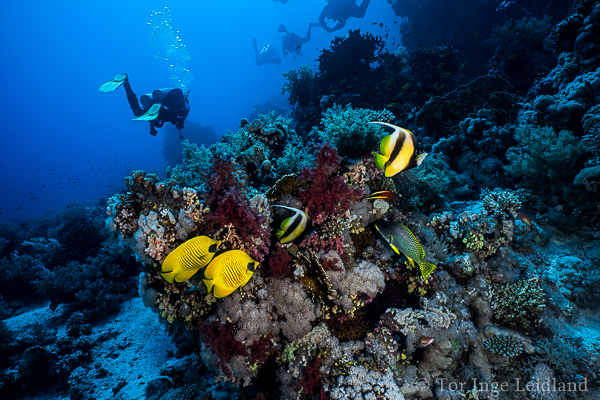 At some distance in the depths, everything can seem gray and dark. But when you approach and put some light on, it explodes in color.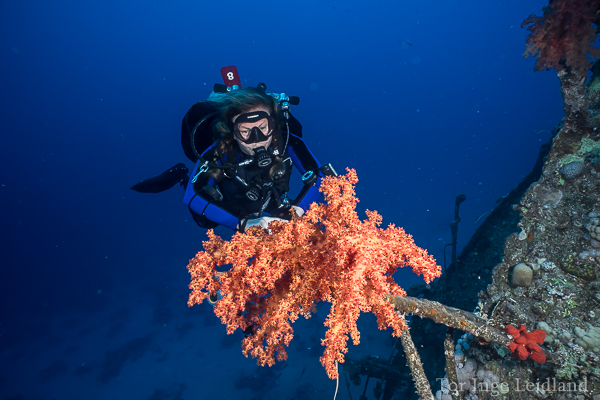 Anne Bustad Grønning studying one of the Red Sea`s many different kinds of soft coral.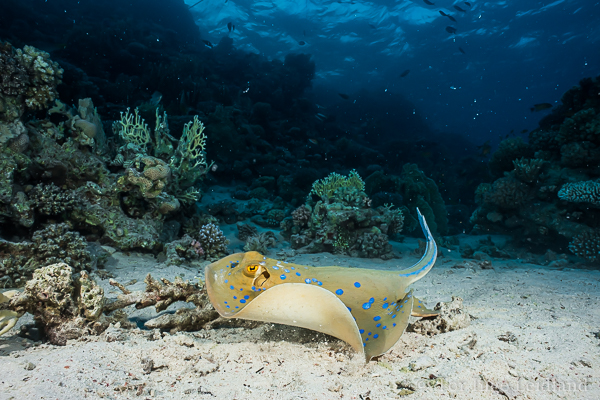 A blue spotted stingray turns around when I approach.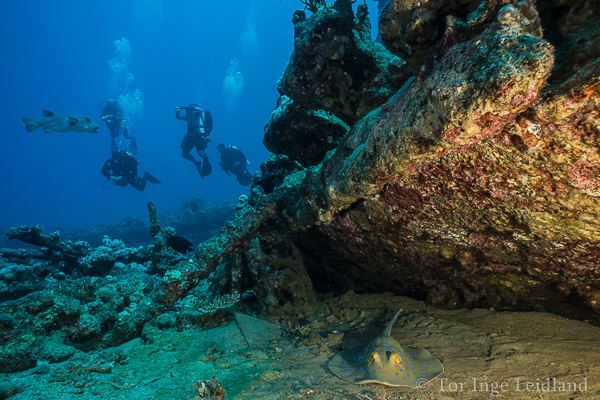 It settles down again under some debris.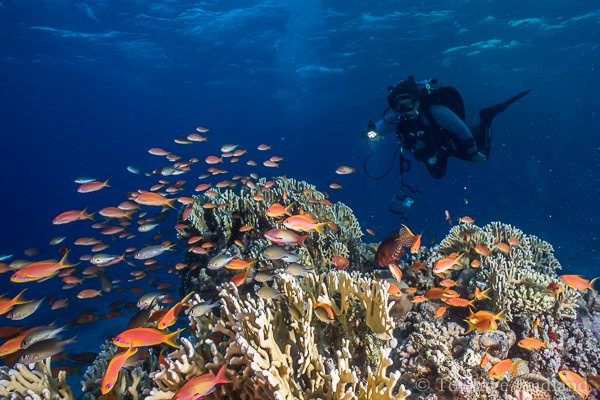 Anita Roed Eliassen hangs elegantly over the coral top covered with fish.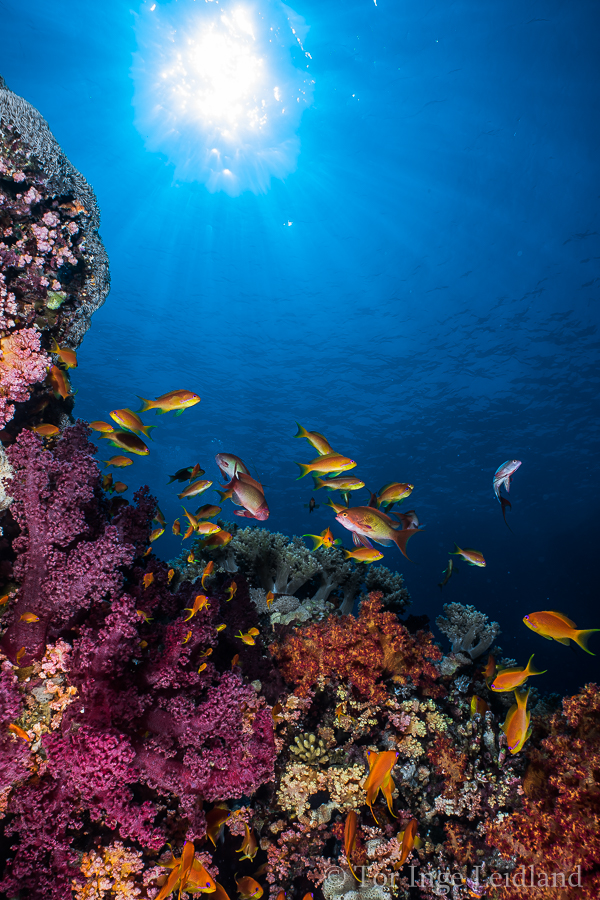 "Colours of the Red Sea"
The soft corals are the absolute most colorful, pink, purple and orange are colors that often recur.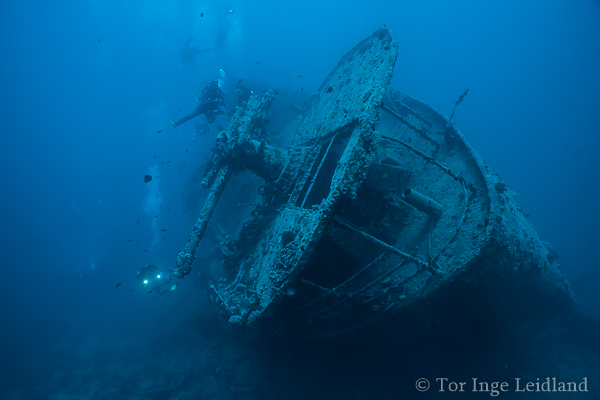 Thistlegorm was high on my wish list. This is probably one of the most visited wrecks, it is easy to understand. This is a sunken museum.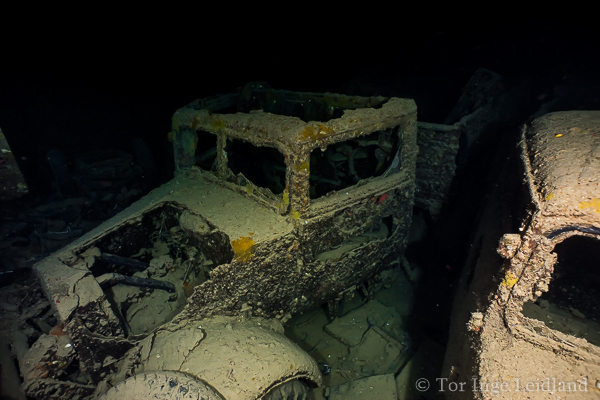 Parts of the cargo consists of Bedford trucks.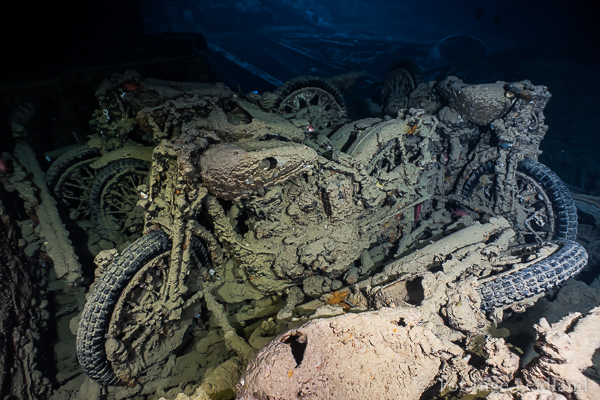 On the cargo plane to Bedford trucks is the BSA motorcycles lined up.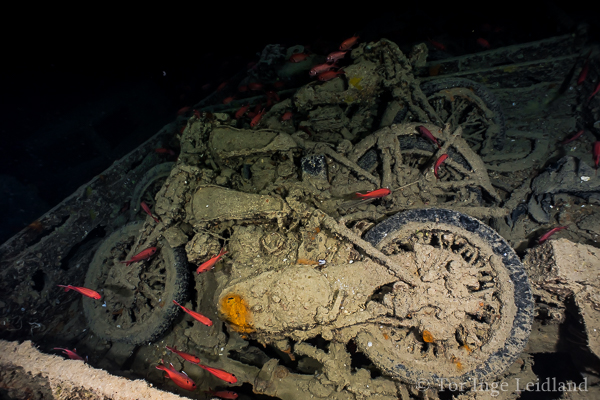 A wonderful sight.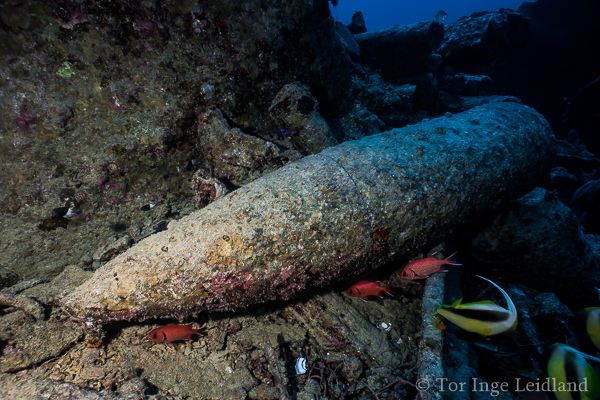 This needs no further description, WW2 is the key word.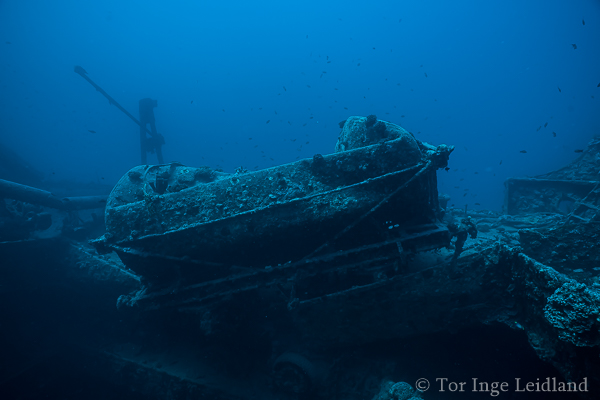 Thistlegorm also had 2 pieces locomotives with associated water carts strapped on deck. Water wagon has imploded because of the pressure in the depths. When the bomb that sunk the boat exploded, the locomotives was flung out to the sides. You can find one on each side of the wreck.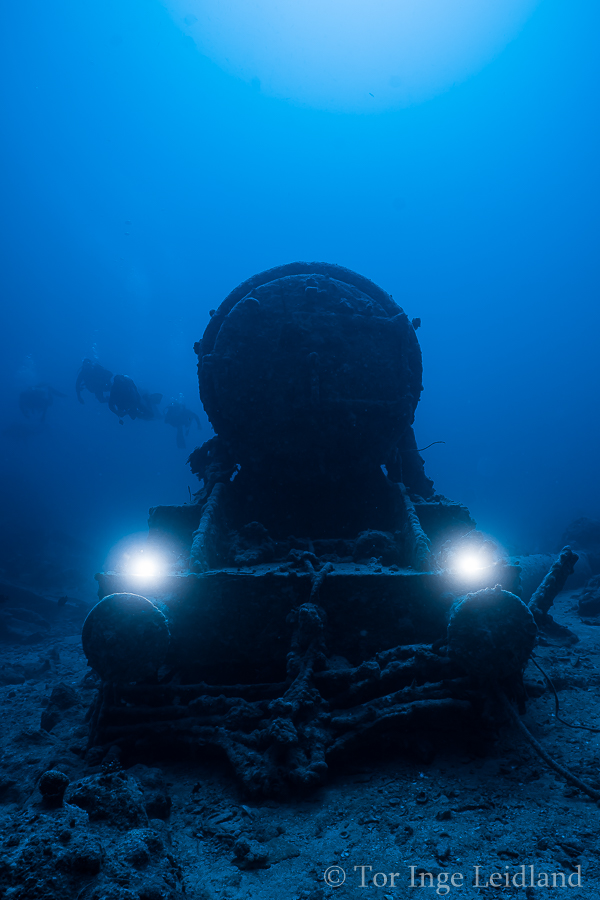 Geir Eliassen came up with this handsome idea of resurrecting the locomotive. With some strategically placing of lights, it became a proper tough design.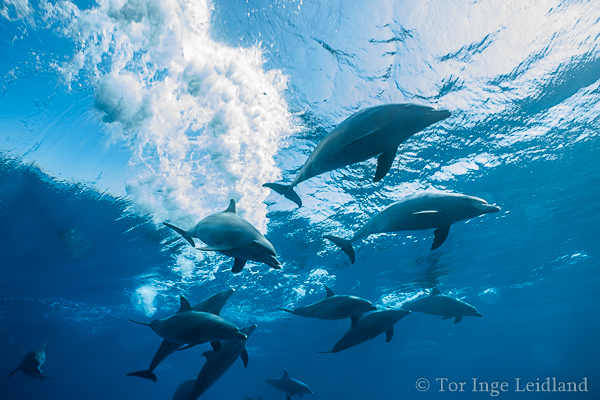 That we should meet dolphins was almost a lot more that we could hope for. These playful animals are something special.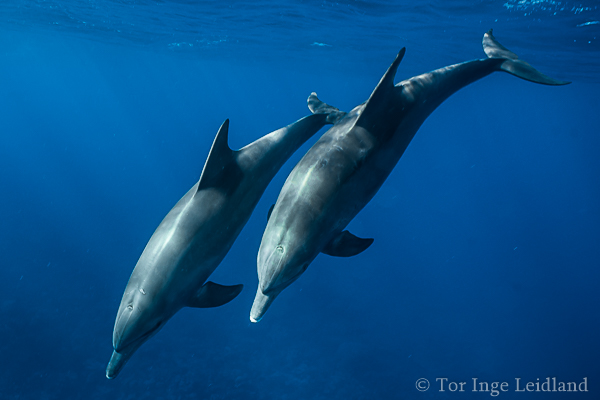 Close up, they are graceful.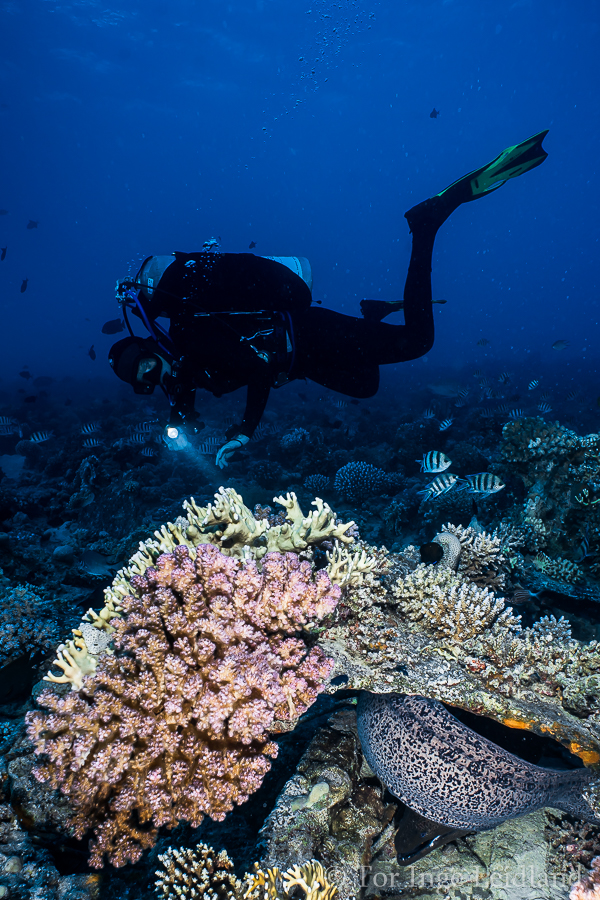 Silje Blitzner Leidland study a moray eel lurking under a coral.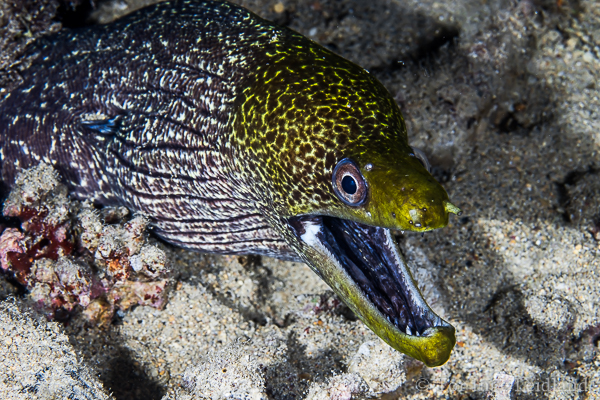 One of several types moray eel we saw.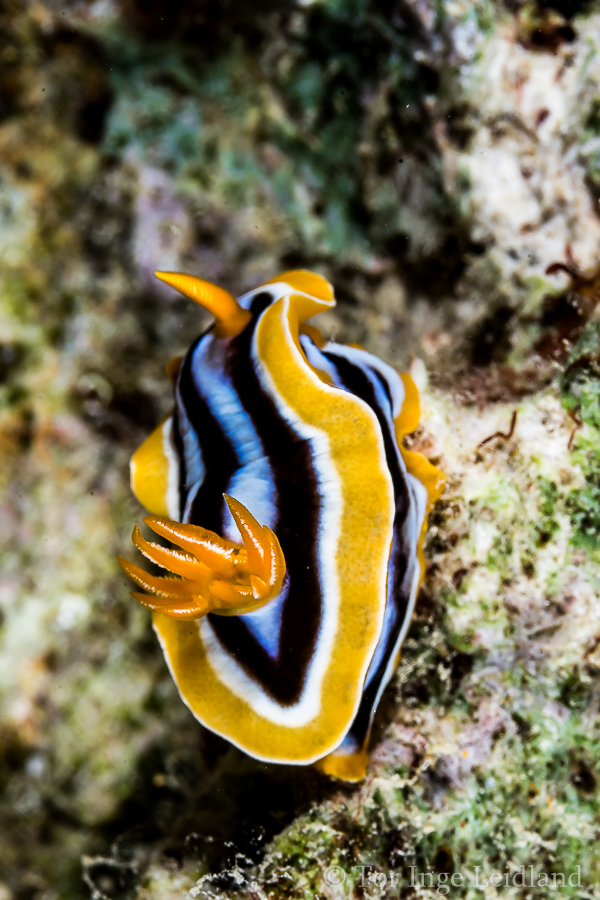 There are also many types of Nudibranch, they may often be small and difficult to spot.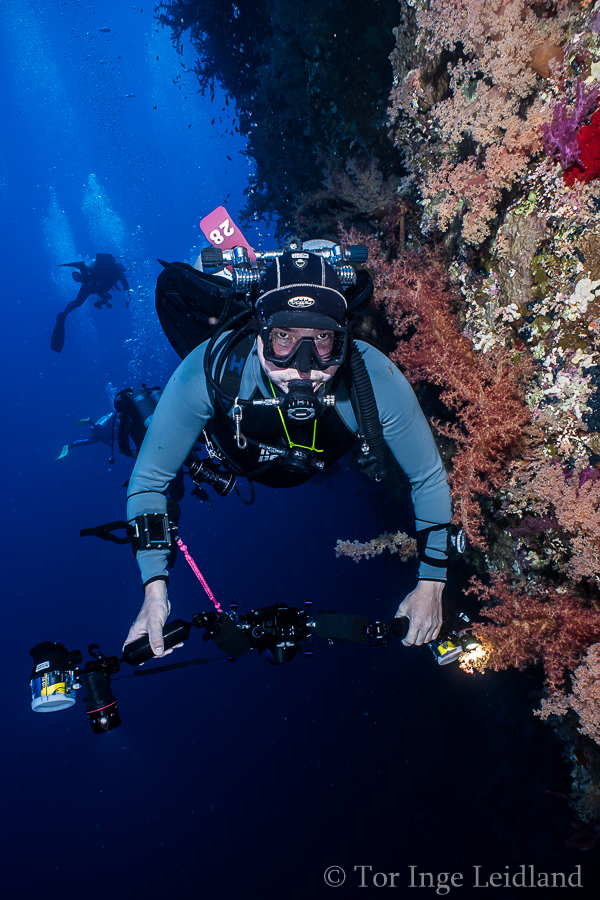 Geir Eliassen hangs on one of the steep walls of Ras Mohammed. 
Liveaboard was certainly something that tempted recurrence. It was an amazing trip with a lovely bunch. 
You can also watch the trip below.
Under is a great movie from the trip by Geir Eliassen