Last week i flooded the battery compartment of one of my sea&sea YS-D1 strobe for the second time. I have always been careful to lubricate (sea&ses lubricat) and clean the o-ring on the battery cap. What else could be the problem ? 
Fortunately the battery compartment is some sort of waterproof, but not complete. The strobe is not damaged by a few drops of water into the battery compartment, but the batteries are quickly destroyed. The result is boiling and leaking batteries. Sea and sea recommends replacing the cap after a drowning. But why ? Probably i have the answer to that.
The first time i flooded the battery compartment i only replaced the o-ring. But on my second dive, the same happens again. Two set of almost new eneloop pro battery's was boiled and destroyed. I ordered a new cap, and my strobe was waterproof again. I start wonder what was wrong with the old cap, the main o-ring could not cause the problem. I decided to dismantle the cap.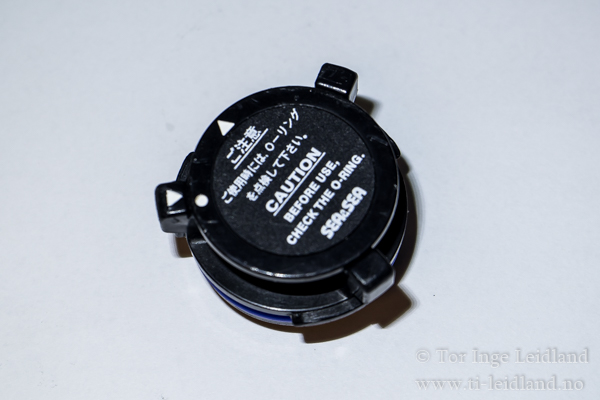 The original sea&sea battery cap to YS-d1 and YS-d2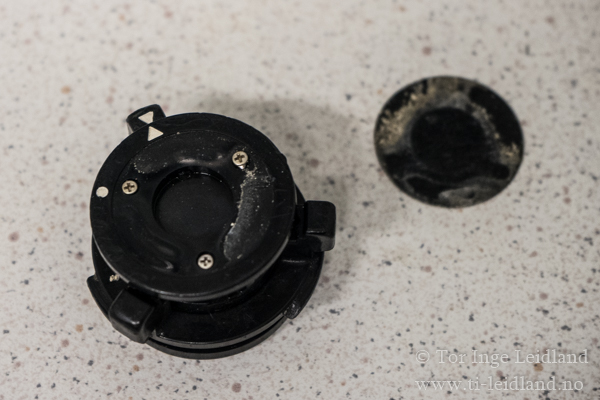 I peel off the "Caution" sticker, And under there was 3 screws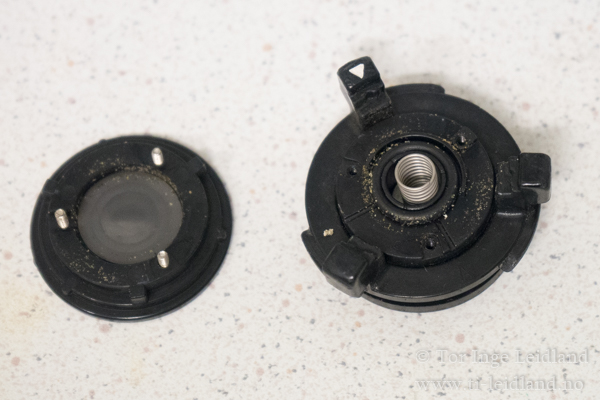 Here i have removed the protection-cap for the relief valve. As you can see there is a lot of sand and debris around the o-ring.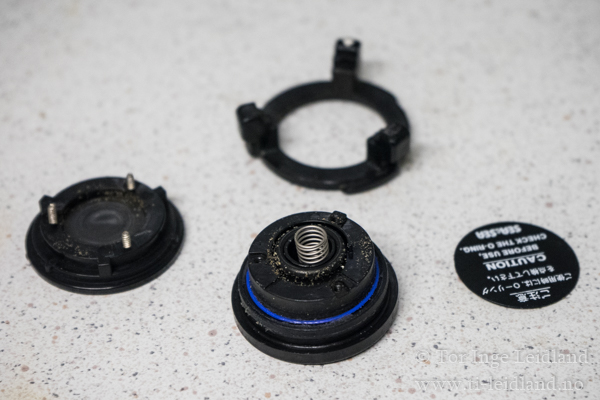 The turning/lock ring removed, her you can see a little thin blue o-ring. A lot of sand grains and debris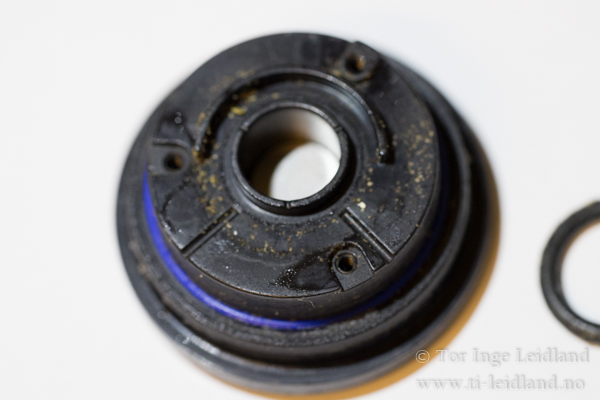 Here i have removed the spring, under you can see (gray in the middel) the metal plate that seal against a o-ring under. This is the main seal to the relief function.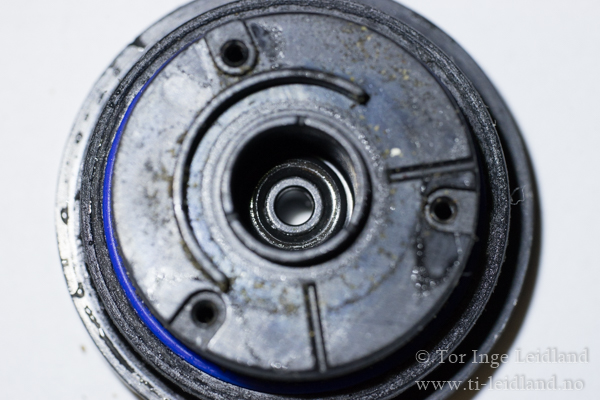 Metal plate removed, and you an see the o-ring. A little sand or salt grain will cause a leak here. This is probably the the main reason for my leak.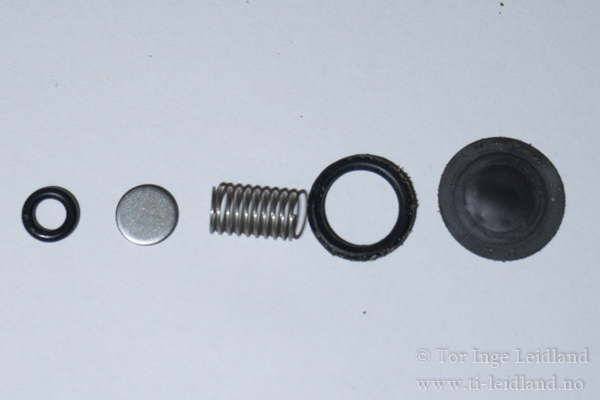 Main seal o-ring, relief metal plate, relief spring, o-ring for the dust cap, dust cap.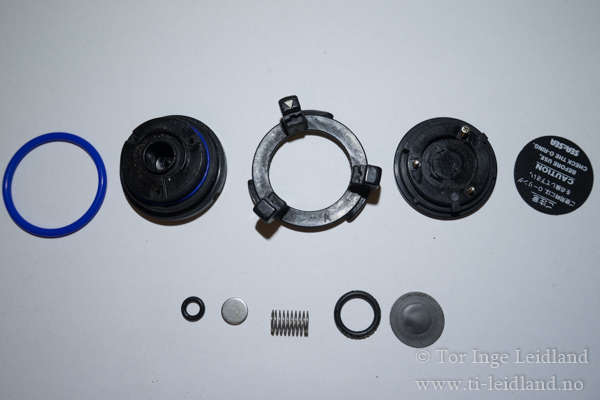 The battery cap in bits and pieces.
My conclusion after the dismantling is that there must have been some sand or salt in the relief valve. Maybe this is a weak point and bad engineering on the sea & sea strobe. I can now understand why they recommend a new cap after a flooding. A check and clean on the relief valve on my other strobe can probably save me some money and frustrations. Better safe than sorry.